Healing Ministry
WEDNESDAY 25TH NOVEMBER 2020 - PLEASE SEE BELOW.
Lin Button and team from Healing Prayer School
We will now run a SHORTENED VERSION BY ZOOM on 25th November, for a limited number of people. We ask for a donation of £5 per person.
If you would like to join the zoom meeting please ring: 01277 367124.
The full day will be rearranged for 2021.
HEALING OF THE MIND - BECOMING THE PERSON JESUS INTENDS
Wednesday 25th November
This shortened zoom meeting will provide a talk on a selection of the topics, each one followed by prayer support.
God promises us a renewed mind. Be free from worry, fear, anxiety and negative, judgmental thoughts. We will also explore how holding onto bitterness and unforgiveness damages our minds. The team from the Healing Prayer School will lead times of prayer ministry for the topics covered.
TO BOOK PLEASE RING this temporary number 01277 367124 or email admin@nctuk.org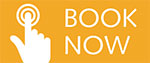 Healing Prayer School is a UK Christian conference and teaching ministry. It is Christ-centred, Bible-believing and Spirit led, whereby we learn to know that we are unconditionally loved in the depths of our being and know the Father's love in such a way that we experience security, connection and belonging. The process for this is the healing of our past wounds, with the subsequent transformation of our 'head and heart'. Lin Button, together with a team from Healing Prayer School, will lead these two days. The shape of each event is always Holy Spirit led, based on the team's listening and intercessory prayer.
BIBLICAL SEXUALITY THIS EVENT WILL BE REARRANGED FOR 2021. THOSE WHO HAVE ALREADY BOOKED WILL BE CONTACTED
No matter what has happened to us in the past God is wanting to heal, restore and love us. So often our past or present thoughts and behaviours leave us with strong feelings of fear and shame. We want to hide from God, others and ourselves, rather than face abusive relationships or our sexual or other addictions. Along with looking at these topics, we will teach on freedom from shame and how to come out of hiding. There will be a time of prayer ministry, led by the team from the Healing Prayer School.