Individual and Group Retreats
The Mulberry House Pastoral Centre is the perfect place for leaders' retreats or church away days. It is ideal for small church groups and leaders' gatherings to enjoy time together free from distractions, in a space set apart for you, enabling your time to be as fruitful as possible. The room seats up to 30, and there is a small lounge and refreshment area, a piano and computer projection.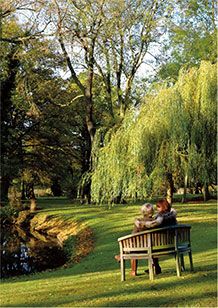 Set within the beautiful grounds of Mulberry House, the Pastoral Centre offers a place of stillness and peace in which you can seek the LORD together. Available for £16.50 per person to include room hire, two servings of tea/coffee and a mixed sandwich platter lunch served with crisps.
For bookings please contact the Pastoral Centre 01277 365398 option 4.