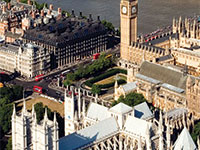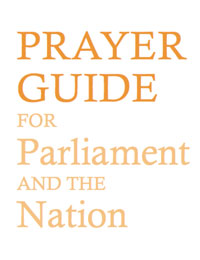 Disability: 15 March-21 March
The Disability Discrimination Act, which came into force in 1995, places a responsibility on employers and service providers to make "reasonable adjustments" to enable buildings to be more disabled friendly. This may include the provision of entrance ramps and disabled toilets. For the purposes of the Act, a person has a disability if he or she has a physical or mental impairment which has a substantial and long-term adverse effect on their ability to carry out normal day-to-day activities. This Act has now been repealed and replaced by the Equality Act 2010, except in Northern Ireland where it still applies.
Pray for disabled people who are prevented from using their skills and talents in the workplace. Pray that disabled people throughout the UK can gain improved access to public transport.
News of the week
There was a dramatic change in the Government's coronavirus strategy this week. On Monday, Prime Minister Boris Johnson advised anyone over the age of 70 to 'self-isolate' for up to twelve weeks. This is intended to protect older people and help prevent the spread of the virus. On Wednesday, the Prime Minister also announced that "the majority of schools" in England would close from Monday "until further notice." This is due to increasing numbers of teaching staff being infected with the virus.
Pray that schools will not be closed for longer than absolutely necessary. Pray that a new test, confirming if a person has had coronavirus, will be made available in the near future.
Last Saturday, Donald Trump announced via his Twitter account that Sunday March 15th would be a National Day of Prayer in the United States amid the coronavirus health crisis. The U.S. president's tweet said, "It is my great honour to declare Sunday, March 15th as a National Day of Prayer. We are a country that, throughout our history, has looked to God for protection and strength in times like these…"
Give thanks that Mr Trump has publicly acknowledged the need to look to God for protection. Pray that other countries will be encouraged to do the same.
This year is the 10th anniversary of the introduction of the 'Real Easter Egg.' This is an Easter egg and booklet, launched with the specific intention of explaining the Christian faith. It all started when David Marshall, of the Meaningful Chocolate Company, discovered that no Easter eggs sold in supermarkets mentioned the Easter story. Although many people talk about faith being removed from Christmas, the majority of Easter eggs make no reference to Jesus or the religious aspect of the festival.
Give thanks for the support offered by Church of England bishops when the product was first launched. Pray that supermarkets will continue stocking the 'Real Easter Egg' for the foreseeable future.
American senator Bernie Sanders will "assess" the viability of his presidential campaign after suffering a hat trick of losses to Joe Biden. Mr Biden is now the runaway favourite to become the Democratic Party's candidate for November's election. So far, Mr Biden has won in 19 states while Mr Sanders has won in seven.
Pray that Bernie Sanders makes the correct decision before the next primary in three weeks time. Ask that there will be no animosity between the two men.
Here at the Nationwide Christian Trust, we have our Ladies Day on 11th May where Elaine Storkey will be speaking on the subject of 'Women in a Patriarchal World.' On June 2nd and 3rd Lin Button and her team from Healing Prayer School, will be speaking on two topics. These are 'Biblical Sexuality' and 'Becoming the person Jesus intends.' New volunteers for our Prayerline are always welcome. Please contact us if you would like more information, or to become part of this ministry.
Please pray that Our Lord will bless these events. Pray that all those who come will be renewed and inspired in their faith.